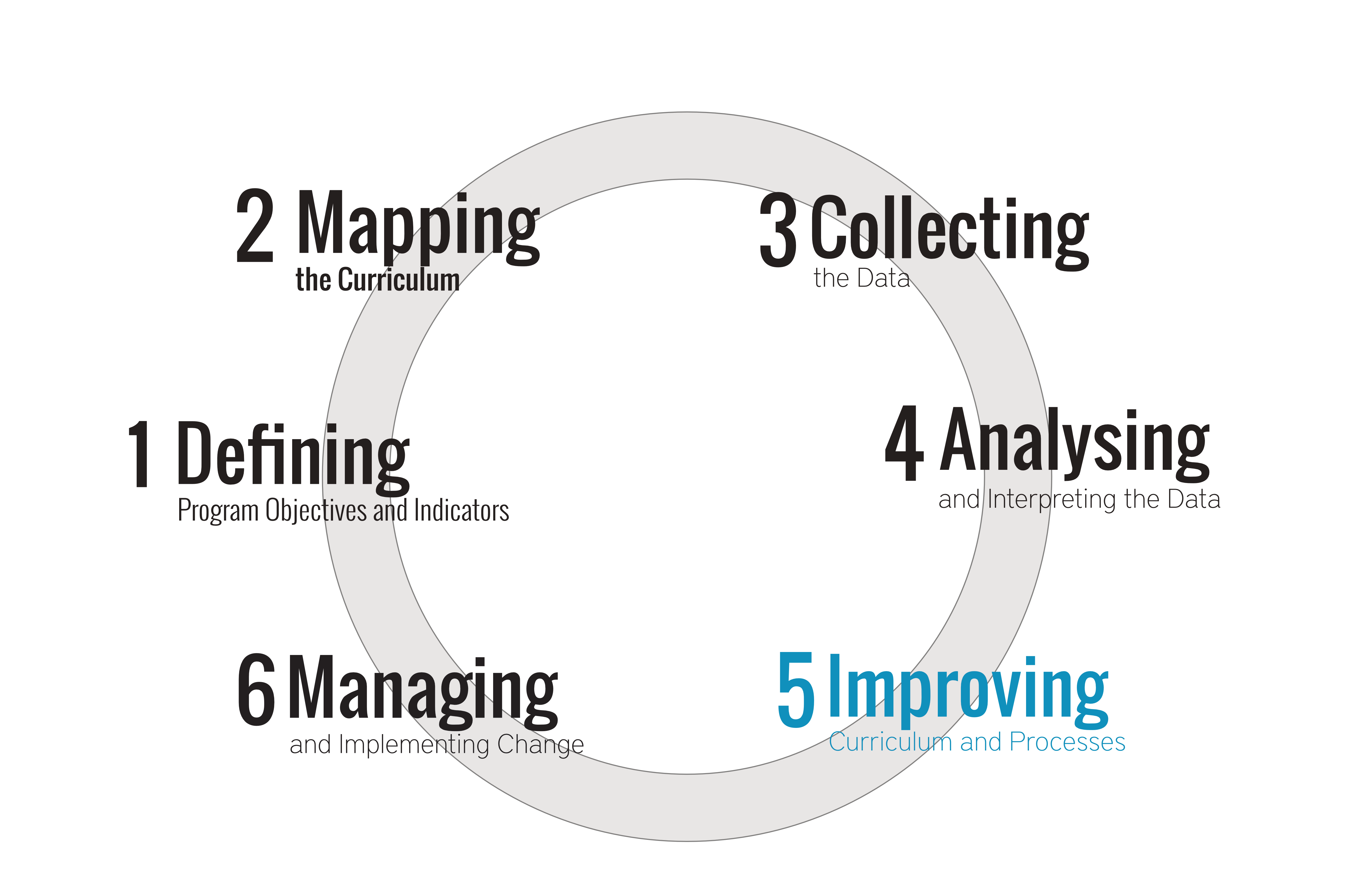 Principles of Decision-making and Process
There is little in the literature about the process of decision-making for engagement in continuous curriculum improvement. One thing however is clear: In making decisions regarding curricular improvement, schools of engineering, departments and faculty members need to agree on an educational point of view or purpose upon which to base improvement. A purpose serves to create a framework and some parameters within which to begin the process of ongoing curriculum improvement. Doll (1996) argued that when curriculum planners fail to plan around a specific purpose, they soon begin to improvise and, he argues, "improvisation leads to capriciousness and self interests" (p. 205).
In other words, decisions for curriculum change should be reached collaboratively among the faculty and be made:
for valid educational reasons
on the basis of the best available evidence
in a context of a broadly conceived purpose
by balancing the needs of the learners, the learning process and the nature of the subject matter
While curriculum mapping and other forms of data collection can certainly help to identify the greatest learning needs and successes of students, those data points are also useful tools for identifying opportunities for faculty development. Careful analysis of maps and other data may help identify the need for faculty members to learn new instructional or assessment strategies to better support students' learning. Identifying those opportunities is a critical component of continuous curriculum improvement.
Through our on site workshops we have found that reviewing Case Studies is the most effective technique for supporting faculty to:
Rely on data to inform decision-making
Identify realistic yet significant priorities for program improvements
Devise an action plan for improvement
Case Studies
Below are five Exhibit 1 examples:
CEAB Requirements
The following might be included as a list of considerations when undertaking steps for curriculum change:
CEAB is looking for a linkage between the outcomes assessment process and the official curriculum oversight (curriculum committee etc.)
It is critical to have a decision-making group involved in the outcomes assessment process