Welcome to the EGAD 6 Step Guide. This guide was developed to provide a concise summary of relevant information to consider when approaching the challenge of developing the approach to outcomes based assessment that will be best suited to your particular institution. It was created from experience gained conducting workshops on university campuses across Canada, as well as experience gained by EGAD group members through program accreditation reviews.
The 6-step guide highlights some of the key elements of a comprehensive review. We have used CEAB-compatible language and shared processes that align well with what CEAB site teams are likely to be looking for. The intention is for you to see examples and gather ideas that you can apply at your own institution. If you have questions, or wish to arrange an EGAD Project campus workshop at your institution, contact us.
The six steps are a cycle and are represented by a circle because they represent a continuous program improvement process.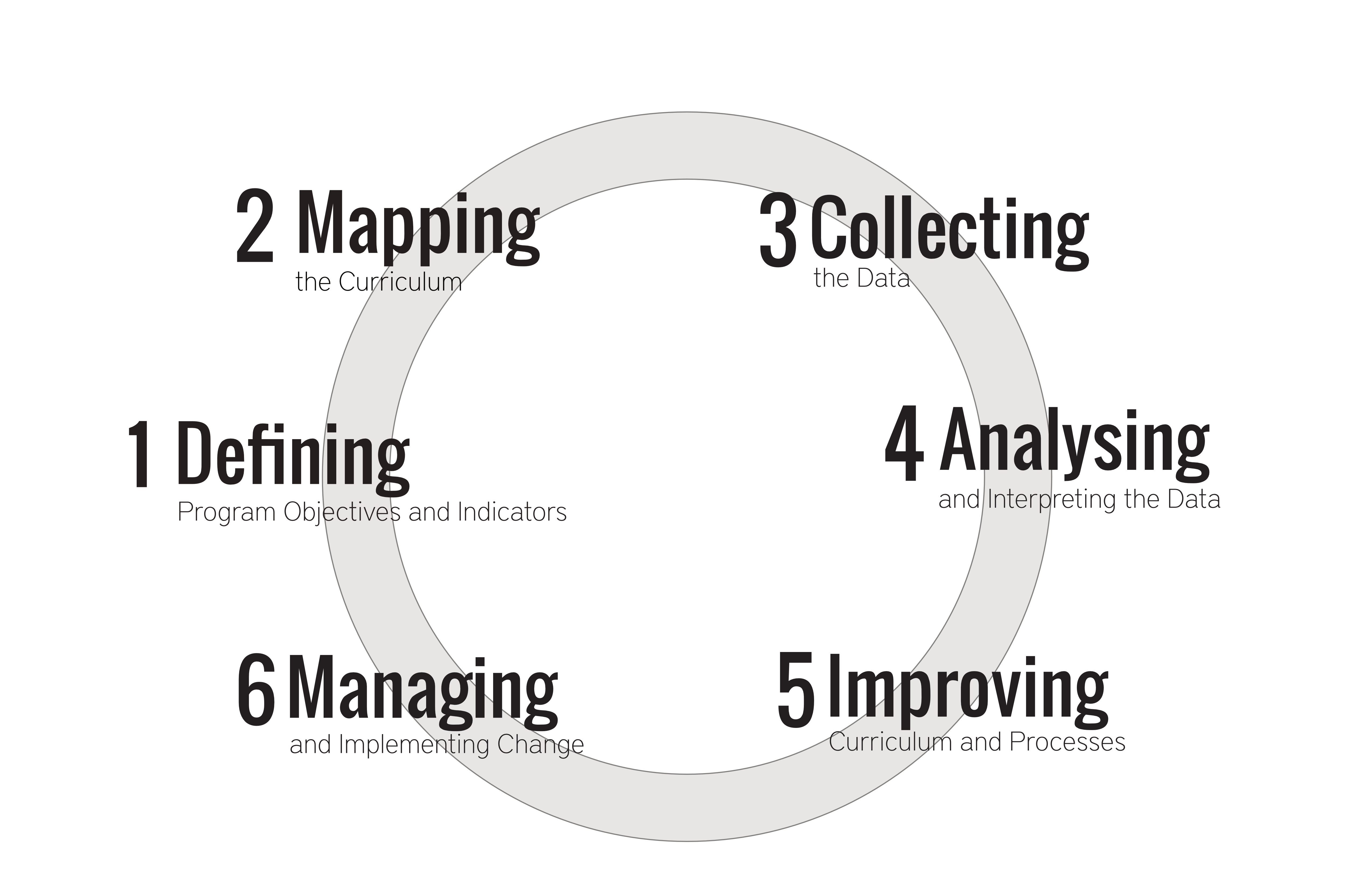 Before You Begin
Members of your team will likely have varying levels of accreditation experience. We encourage you to invite all of your participating colleagues to explore The Big Picture section before your initial meeting, as well as to familiarize themselves with our Glossary.
The 6 Steps that you will be working through have been derived from the CEAB Elements of a Program Improvement Process: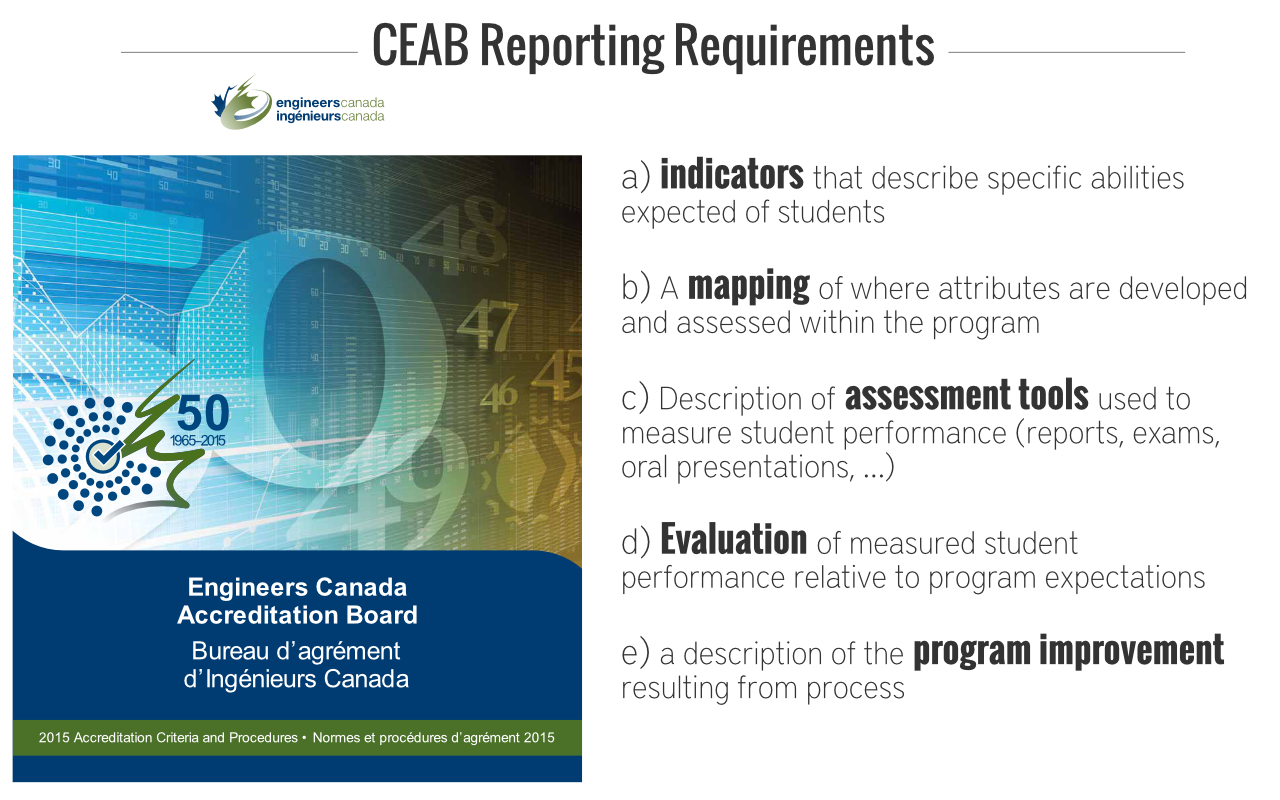 Sometimes a visual representation of the process can be useful: